Our Commitment
We're committed to embedding social and environmental sustainability into the way we do business by working with our suppliers, partners and customers across seven key areas:
---

Reconciliation
We acknowledge the right of First Nations People to their traditional knowledge and cultural expressions, and we commit to working collaboratively and ethically to increase First Nations inclusion in our business and the Australian fashion and lifestyle industry.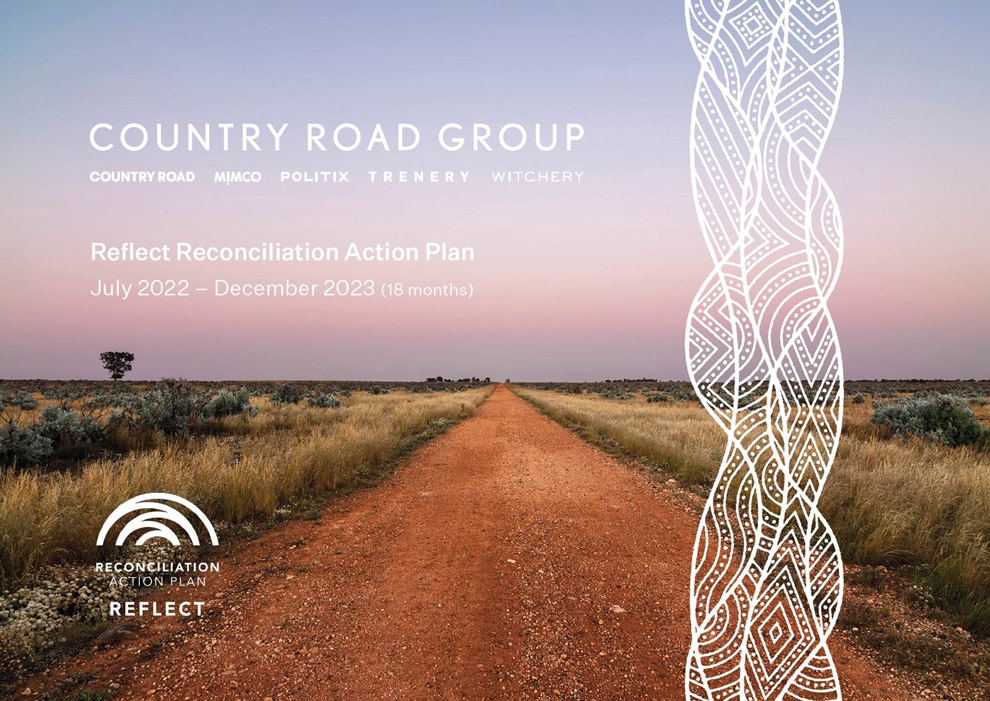 Our Reconciliation Action Plan We support the Uluru Statement from the Heart
---

Ethical Trade
We're committed to upholding social, ethical and environmental standards in the supply chain, as well as working with independent designers, artisan organisations, and Australian farmers and manufacturers across our brands.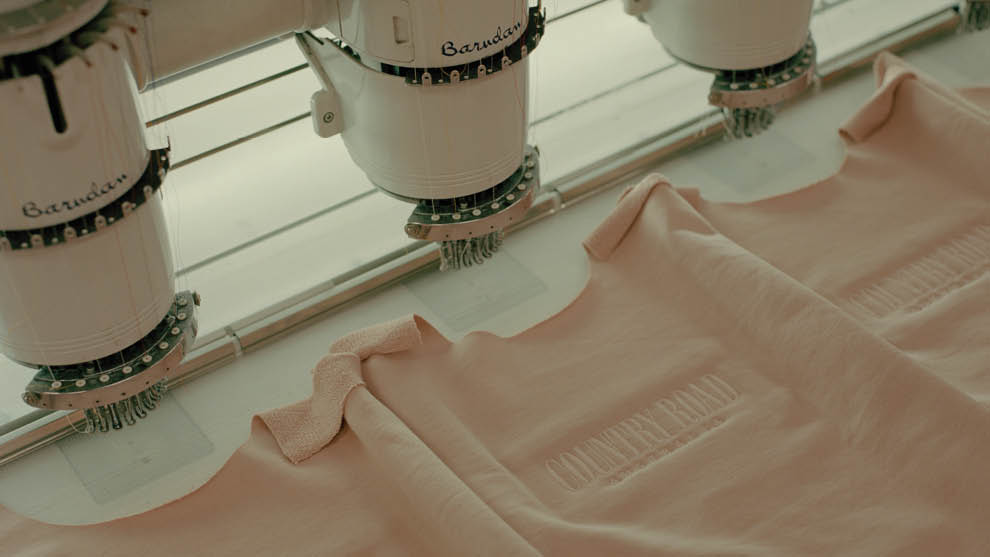 Country Road – 90's Reissue Sweat
---

Sustainable Farming & Sourcing of Raw Materials
We're working to improve traceability through our supply chain and prioritise the responsible sourcing of key raw materials – cotton, wool, leather, synthetics, man-made cellulosic fibres (MMCFs), and timber.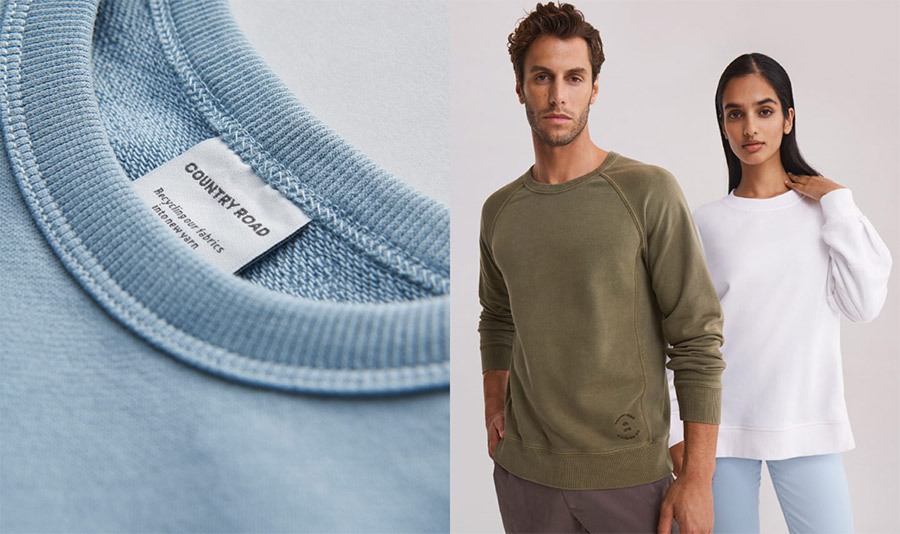 ---

Water Stewardship
We're committed to reducing water usage across our operations and promoting water stewardship in the supply chain.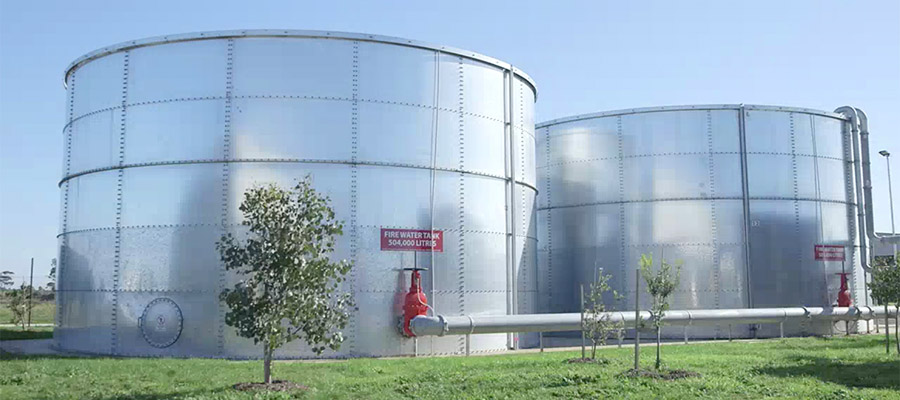 ---

Energy & Climate
We're working to reduce our carbon impact and achieve net zero carbon emissions for scope 1 & 2 by 2040 and we're committed to sourcing 100% of our energy from renewable sources by 2030. Currently, approximately 70% of CRG energy is now derived from Greenpower or equivalent, including our investment in renewable energy at our '5 Start Green Star' rated Omni Fulfillment Centre.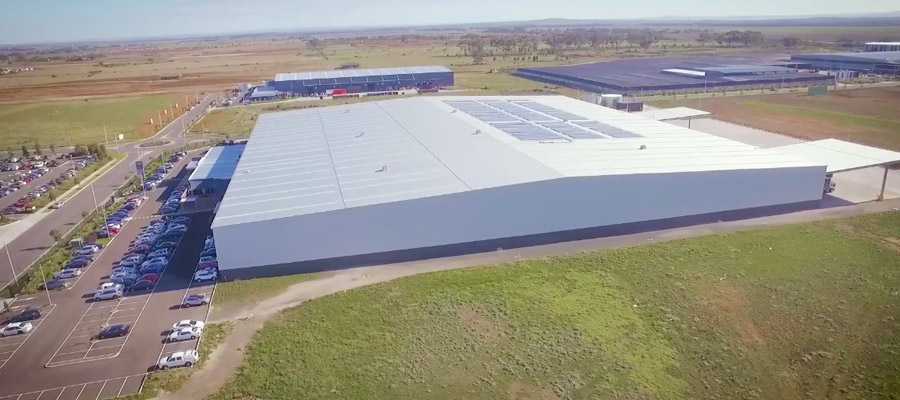 ---
Waste Reduction
We're committed to reducing and recycling waste throughout our operations and encourage customers to donate their pre-loved clothing to the Australian and New Zealand Red Cross through the Country Road Fashion Trade Program.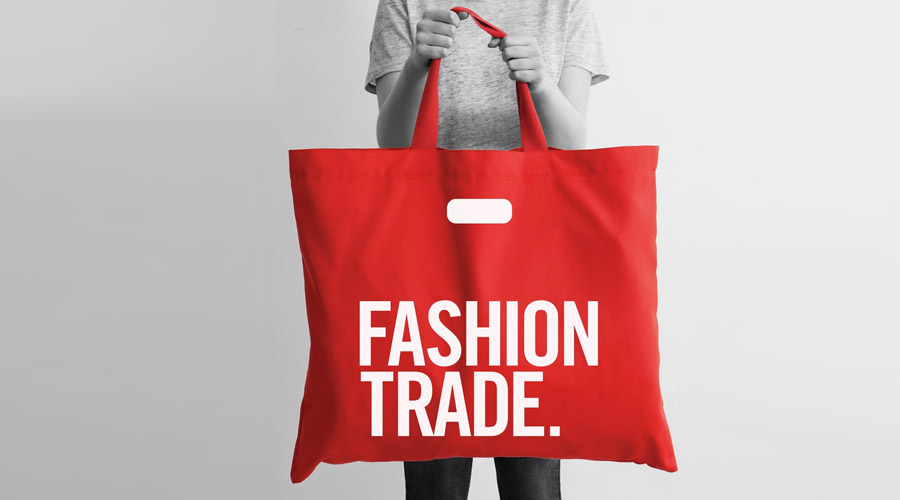 Donate your pre-loved clothing
---

Social Development
We support a range of charities through our innovative brand community partnerships, including the annual Witchery Ovarian Cancer Research Foundation (OCRF) White Shirt Campaign, through which Witchery has been the single largest funder of ovarian cancer research in Australia and MIMCO's collaboration with Our Watch. We also encourage our employees to give back to their communities through workplace giving and volunteering. We also encourage our employees to give back to their communities through workplace giving and volunteering.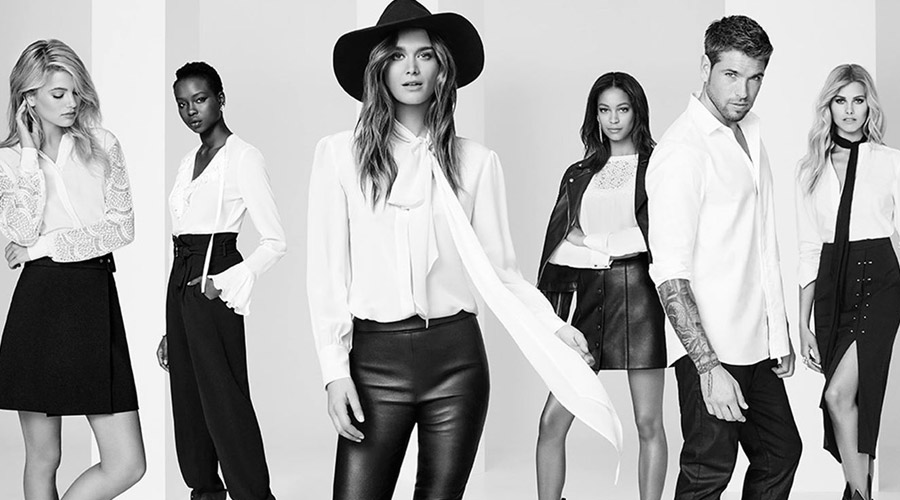 Witchery OCRF White Shirt Campaign
---

Health & Wellness
We're committed to creating a safe and healthy working environment with the necessary support for employees to thrive.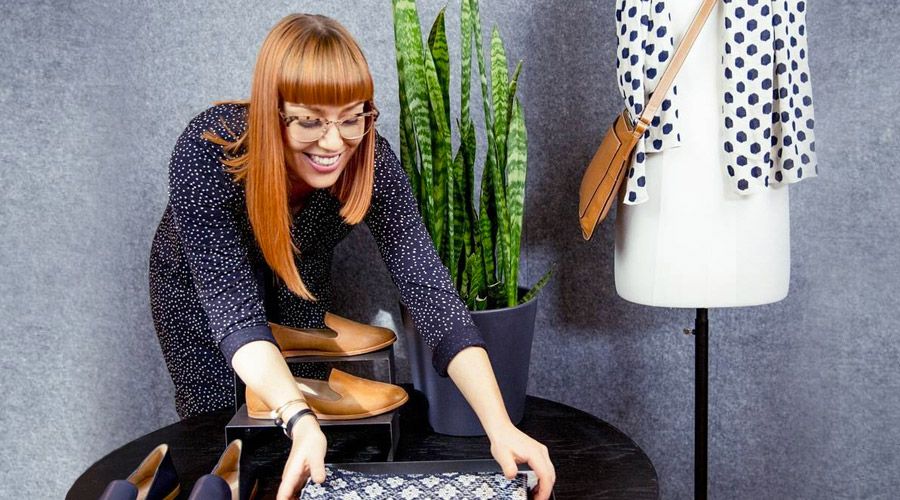 ---
For further detail on our progress across these seven areas, view the annual Woolworths Holdings Limited Good Business Journey Report.
pricewasnowsavefromtoapprox